Owning an American RV gives the owner an amazing sense of internal touring space. However, these large motorhomes do take a lot of hard work to keep them in tip top condition. SSA offer a fully Mobile American RV valeting and cleaning service – taking the hard work away from you!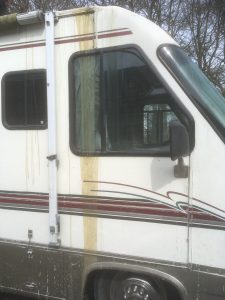 This Georgie Boy Pursuit had been stood for some time. The roof was starting to look like a hanging basket, whilst the windows were supporting a large growth of moss.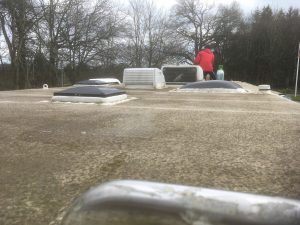 In order to get "George" up to scratch, he enjoyed the following
Cold water rinse to remove loose dirt, moss, leaves and Uncle Tom Cobleigh and all
Roof rinse then a gentle hand scrub to remove dirt
Body and roof wash with soapy water
Roof and body rinse
External glass – clean
All external plastics and trims cleaned
Tyres, wheels and underbody pressure washed
Wheels polished
All external area given a buff and polish
Carnauba wax applied to outer body
Interior – available on request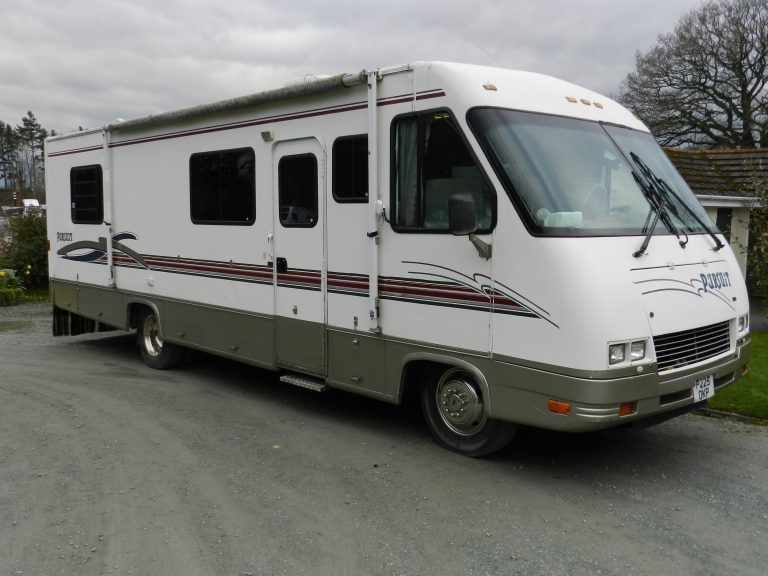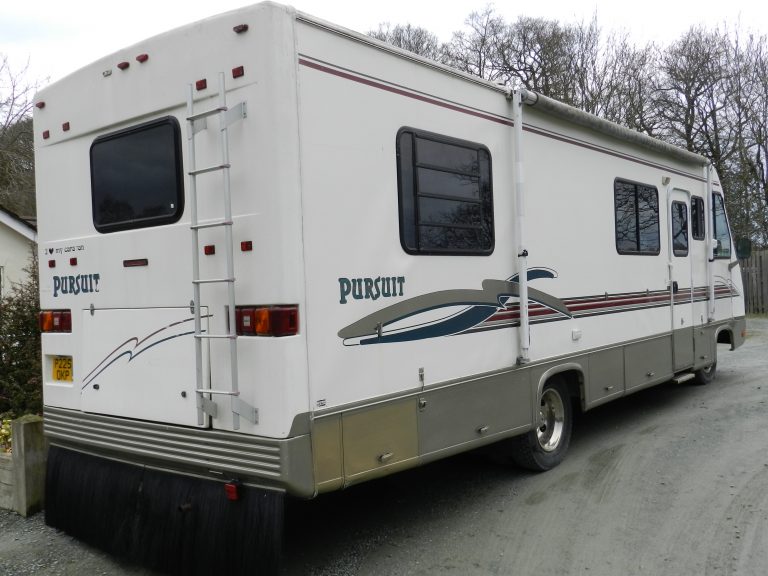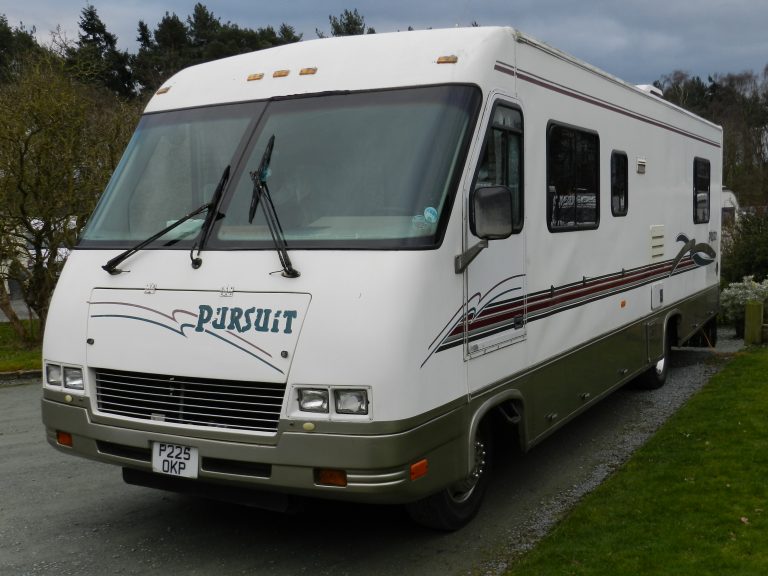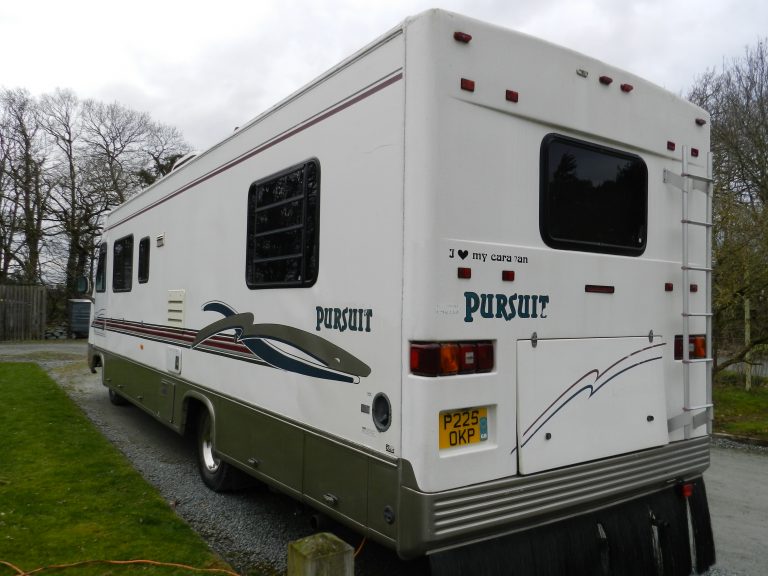 Mobile American RV valeting and cleaning – how to book
To make a booking for mobile American RV valeting and cleaning, call Scott on 07725 547101. It is not possible to give a quote on line due to the size and nature of these vehicles and of course, your own requirements.
For UK and European motorhome valeting, click here for more information.
When making a booking for an American RV valet, please note that I will be on site for a minimum of eight hours. Depending upon your actual requirements, a full valet for a large motorhome such as a RV or race truck may run into two days.
Noteworthy of a mention, is the Motorhome Voyager website. This blog details travelling in the UK and Europe in a motorhome approximately thirty feet long, similar to some RV's.