From our base in West Yorkshire, SSA Valeting also offer mobile caravan cleaning near Manchester and adjoining towns. If you require a caravan or motorhome valet in Rochdale, Oldham, Manchester, Bury, Burnley or Bolton, look no further than SSA Valeting! SSA is fully mobile – we even carry our own water supply!
The most popular choice is the £80 caravan valet and this includes:
Roof wash and rinse
External body – cold water rinse to remove loose dirt
The exterior wash – soapy water and a soft brush or sponge
Exterior rinse
Alloy wheels or wheel trims – clean
Tyres – clean
Wheel arches – pressure wash if needed
Windows – cleaned externally
All exterior lights cleaned
Travel to and from your chosen location – be it your home or storage yard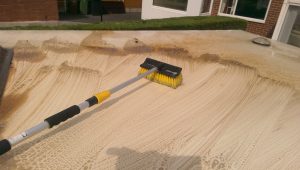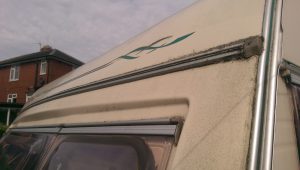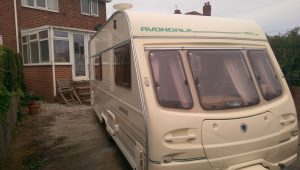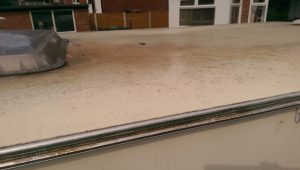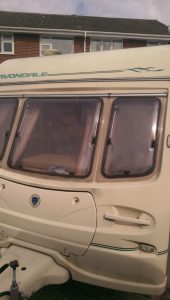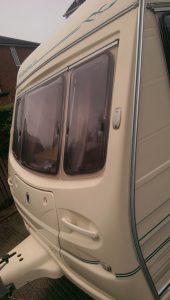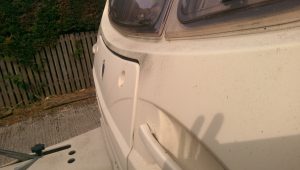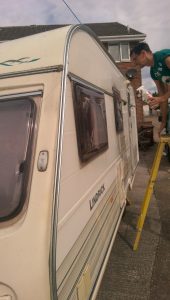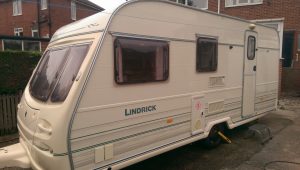 When comparing SSA Valeting to other mobile services, be sure to check the price is like for like. The £80 is the price. It is not "from" £80. It is £80 – simple as that. However, if you caravan has "faded" and lost it's shine totally, then a full buff and polish to the exterior surfaces may be advisable. This is £40 extra and includes the application of a buffing compound, following by a hand application of a quality wax.
When making a booking for mobile caravan cleaning in and around Manchester, please ensure that, if the valet is to take place at your storage location, the site owner is happy with us working on site.
The £80 valet takes around three to four hours whilst the addition "buff and polish" (if chosen) will add around two hours to these approximate timings. If two operatives are working, these timescales can be reduced. Please advise when making a booking if you have a preferred option.
Mobile caravan cleaning near Manchester – how to book?
Booking is easy – simpy text or call Scott on 07725 547101 or complete the form below. Please note that early booking is advisable.
Don't forget, SSA Valeting also offer motorhome and American RV valeting. Those who regular travel and enjoy planning and reading campsite reviews, may enjoy this motorhome blog from the "Motorhome Voyager".